What If I Was in a Car Accident in Arizona While Pregnant?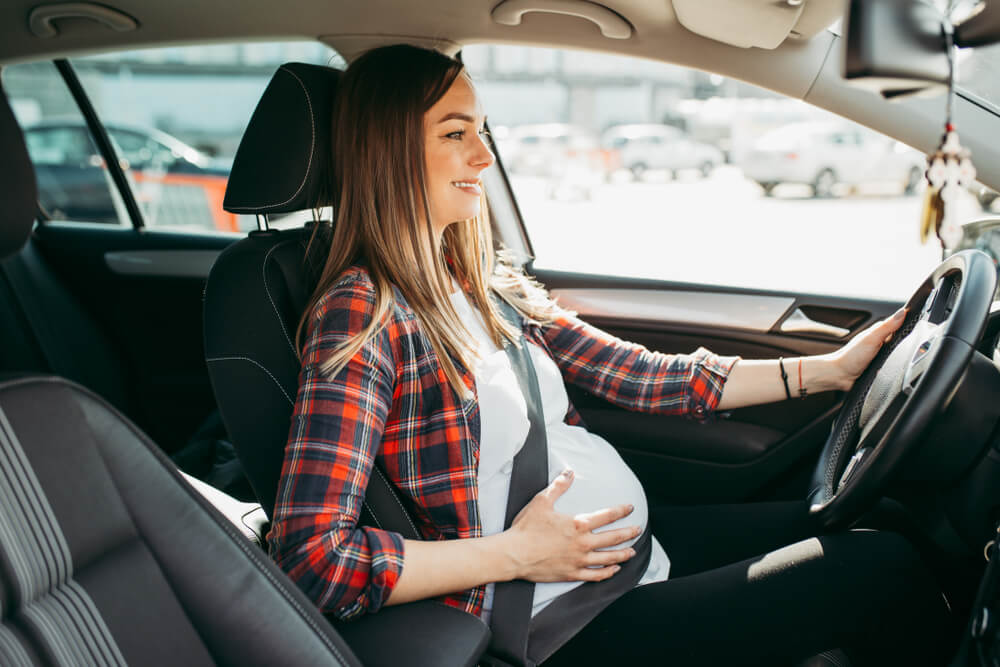 Getting into a car accident while pregnant can present many risks for you and your unborn child.
A severe car accident can be a traumatizing, painful, and expensive experience for any individual. An accident when you are pregnant can come with a great deal of additional anxiety and fears – particularly for your health and of your unborn baby's health.
Suffering injuries and worrying about your baby's health after a car crash can be stressful and upsetting. If you were in a car accident while pregnant, and the collision was due to a negligent driver or another responsible party, you could have a legal right to compensation. An experienced car accident lawyer can analyze your case and advise you about your rights and options.
Contact Mushkatel, Robbins & Becker, PLLC, now for a free and confidential consultation.
[toc]
What Additional Risks Are Present in a Crash If You Are Pregnant?
Motor vehicle accidents are a leading cause of unborn babies' deaths related to mothers' trauma, according to the National Center for Biotechnology Information (NCBI). Babies who survive a car crash may suffer from a devastating brain injury that could cause neurological deficits, potentially impacting their entire future life.
Experiencing a car crash while pregnant can potentially have many devastating consequences on a mother and baby's health.
Common Pregnancy Complications and Injuries After a Crash
Many women experienced pregnancy complications and severe injuries following a car accident. Examples of the most common complications and types of pregnancy injuries include:
High-risk pregnancy – A normal pregnancy can quickly turn into a high-risk pregnancy after a car accident due to problems with the mother and baby's health. Medical issues after a car accident could include high blood pressure, placental problems, or premature birth or miscarriage.
Premature birth – Pregnant drivers or passengers involved in car accidents had elevated rates of premature birth after experiencing a car accident when compared to expectant mothers who did not experience a car crash, according to the National Institutes of Health (NCBI). Prematurely born babies can face health problems later in life, such as brain and organ development issues and developmental disabilities. Prematurely born babies may require ongoing medical care, and parents could face high costs for additional medical expenses.
Fetal trauma – Fetal trauma can occur due to a blow to the mother's abdomen in an accident and other reasons such as airbag or seatbelt injuries. Fetal trauma can cause direct fetal injuries, including fractures of the skull, ribs, and limbs, as well as bleeding of the brain, according to the Journal of Obstetrics. These types of injuries can be life-threatening as well as life-changing for the unborn baby.
Placental issues – A car accident can cause medical complications with the mother's placenta, particularly placental abruption due to trauma. Placental abruption is the most common cause of death of an unborn baby in car accidents, according to the NCBI.
Other consequences from suffering injuries in a car accident when you are pregnant may include congenital disabilities, shaken baby syndrome, and other serious injuries. Some of these injuries can be permanent and may affect the child for the rest of their lives.
Parents may face many years of steep medical expenses and care costs for a child with severe injuries. Consulting with a compassionate car accident lawyer can help you get clear on your options to seek the compensation you deserve. Contact Mushkatel, Robbins & Becker, PLLC, for help and answers to your questions today.
What to Do If You Experienced a Car Crash in Arizona While Pregnant
If you were in a car crash while pregnant, the most important thing to do is immediately seek a full medical evaluation. Even if you do not feel any symptoms and your accident seemed minor, you should get thoroughly checked by a medical professional as soon as possible. Some injuries have a delayed onset, and you could lose precious time.
Other steps you can take that can help to protect your health and legal rights can include:
Make sure you receive a medical report detailing any injuries you and your baby suffered due to the accident. This can later help you recover compensation.
Do not skip any follow-up appointments with the hospital or doctor and follow the doctor's recommendations. This can be important when it later comes to recovering your due and keeping you and your baby healthy.
Schedule a follow-up appointment after birth to ensure no injuries manifested or developed after birth and stem from the car accident.
Contact an experienced car accident lawyer for legal advice and guidance.
Compensation for Mothers and Unborn Babies in Car Crashes in AZ
If another driver caused your auto accident and injuries, you could be entitled to compensation. Pregnancy will be one factor that can be considered when determining what you could recover after an accident.
Settlements vary and will also likely depend on your injuries' extent and your baby's injuries, as well as the size of your medical bills and potential future medical bills.
Economic damages you could receive include:
Healthcare costs and future medical costs
Income loss and future loss of income
Damage to your car and other property 
Out-of-pocket expenses for medications and other needs
Car accidents can be traumatic, especially if you are pregnant. Injuries and medical treatments after an accident can cause significant pain and emotional distress for an expecting mother. Expectant mothers and babies could potentially also collect non-economic damages such as:
Physical and emotional pain and suffering
Loss of overall quality of life
A car accident attorney can assess your claim and calculate your losses and non-economic damages.
Call Mushkatel, Robbins & Becker, PLLC Now for Help
Experiencing a traumatic and painful car accident while pregnant can be physically, mentally, and financially devastating for parents. However, you do not have to go through this upsetting and challenging period on your own. The experienced personal injury attorneys at Mushkatel, Robbins & Becker, PLLC are here for you and ready to pursue the compensation you deserve.
We have a decades-long track record of helping car accident victims. If someone else's negligence caused your losses, they might have a legal obligation to compensate you. You could recover what you need to secure your future and the future of your baby. Contact us today for a free, no-obligation review of your car accident case.